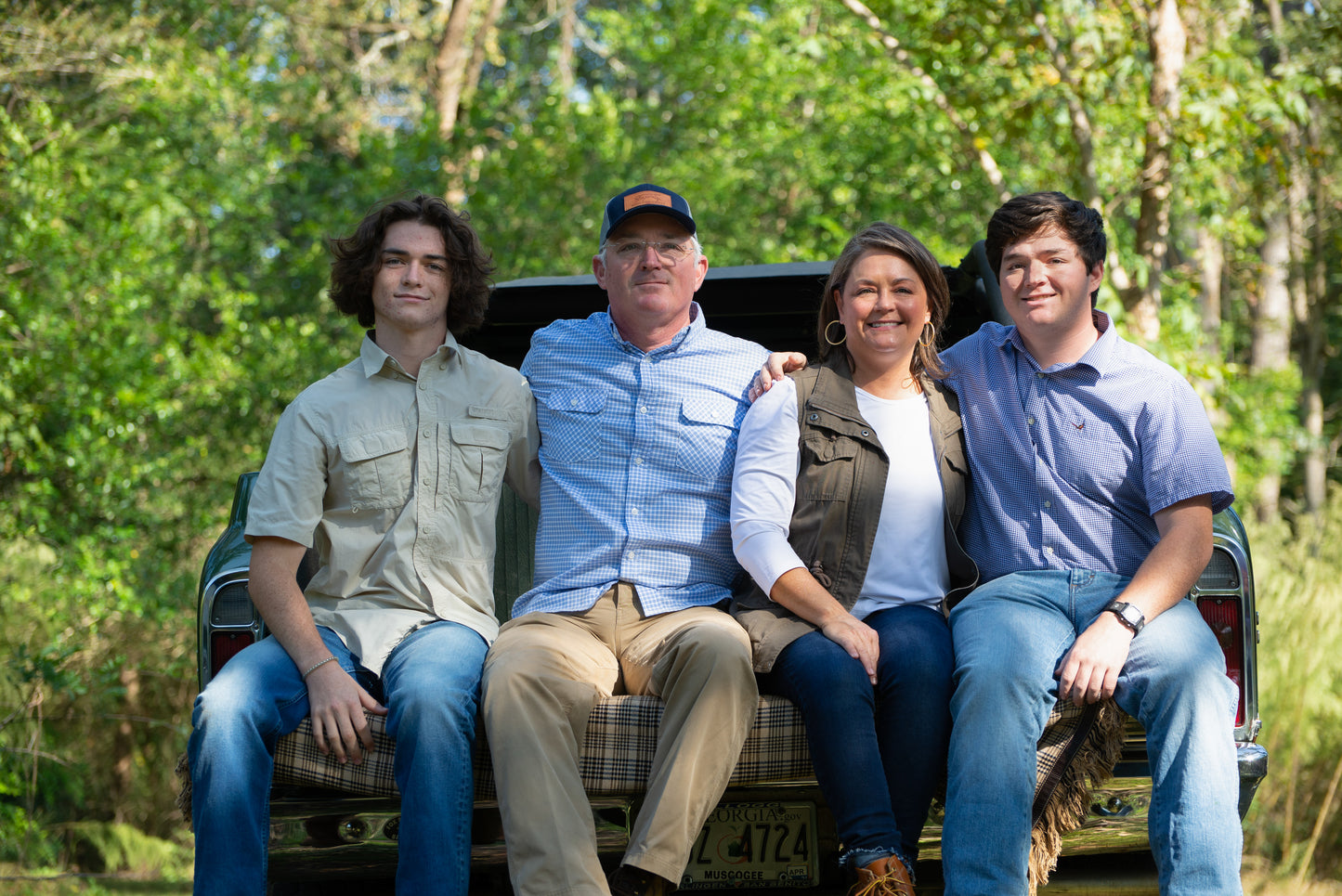 From Pepper to Plate
Our Georgia variety of Bhut Jolokia, or "Ghost Pepper," plants were first grown from seeds given to us from a life long friend living in Hawaii. He was impressed with his neighbor's brilliant red peppers but found the heat intensity tough to bear. With hopes that a slightly milder climate here in West Central Georgia may tame the heat some, we embarked on a horticultural and epicurean journey.
All of our plants stem from that first generation and we continue to harvest their seeds with the intent of continuing
the lineage. As a multi-generational family venture, we plant, harvest and process all the peppers ourselves.
In a fortuitous way, we were able to tie our family's love of hunting with our love of food. The Midland Ghost logo is the representation of a Crossbred English American Foxhound of the very same name.  Over the years, our label has
morphed from a hand written label to our handsome mascot running in hot pursuit. 
Through trial and error, we feel we have found the perfect recipe of flavor with just a touch of heat. As a family, we strive to grow the peppers locally and produce a quality line of products that can be used in a multitude of ways. As traditional as Southern hot sauce can be seen, we hope to open it up to many new horizons.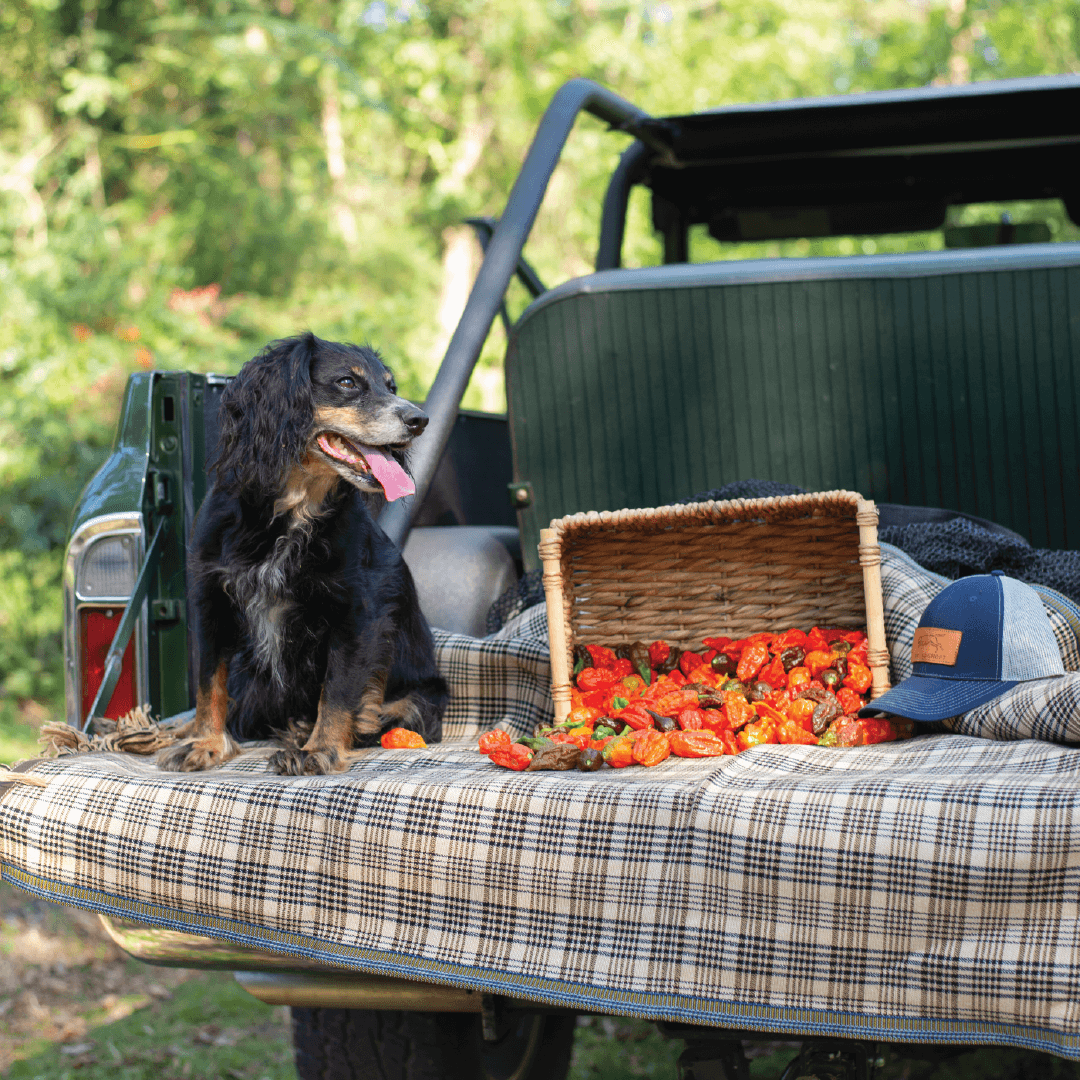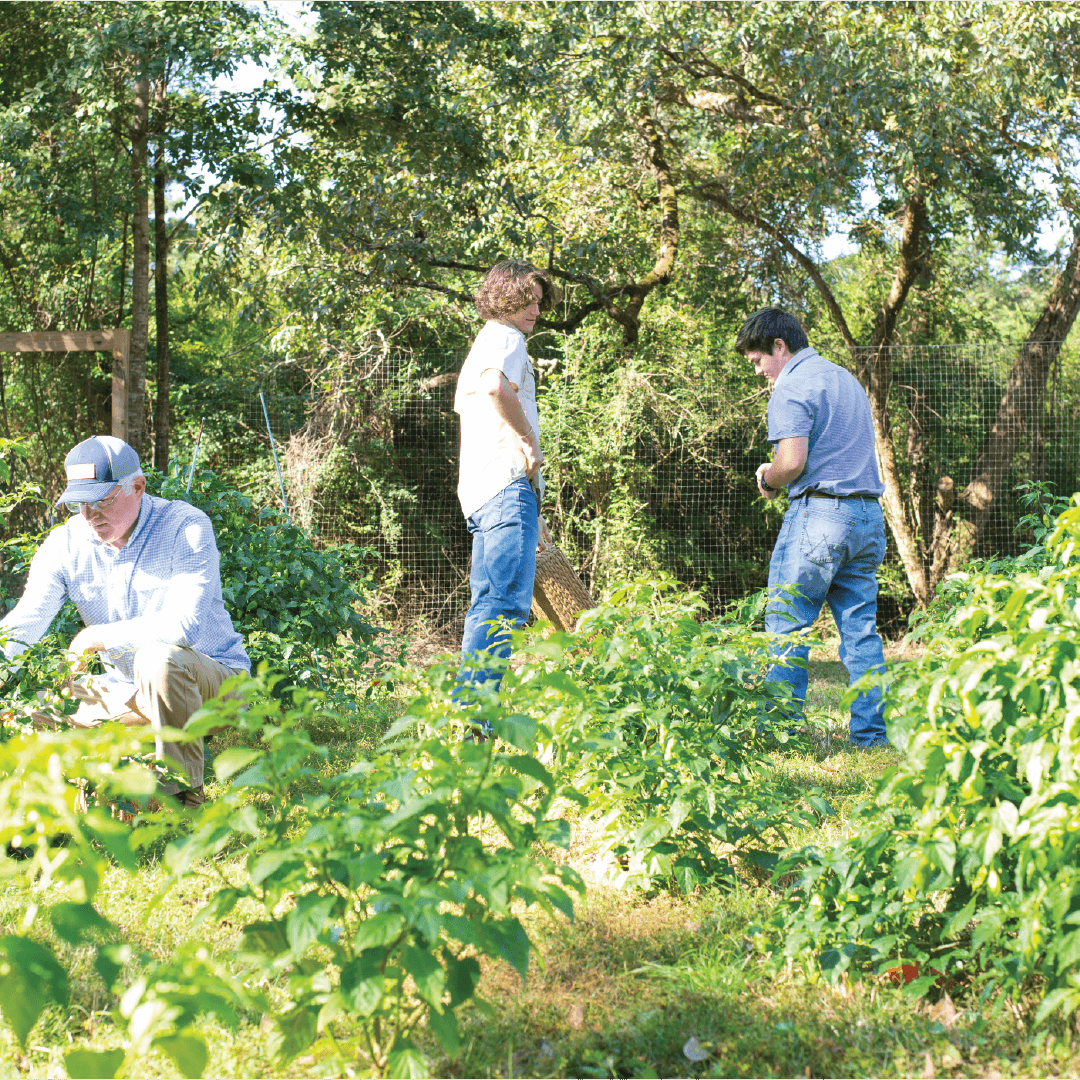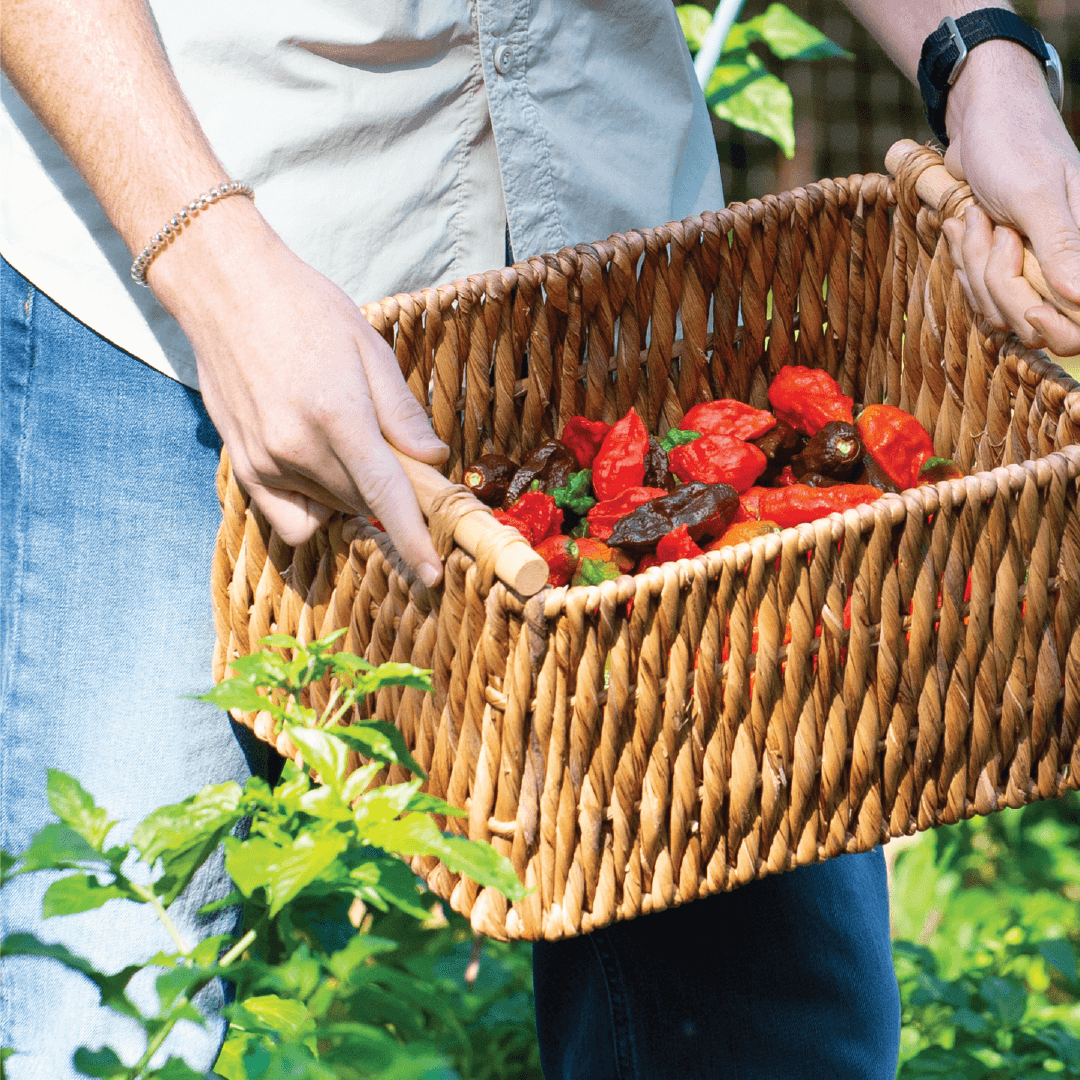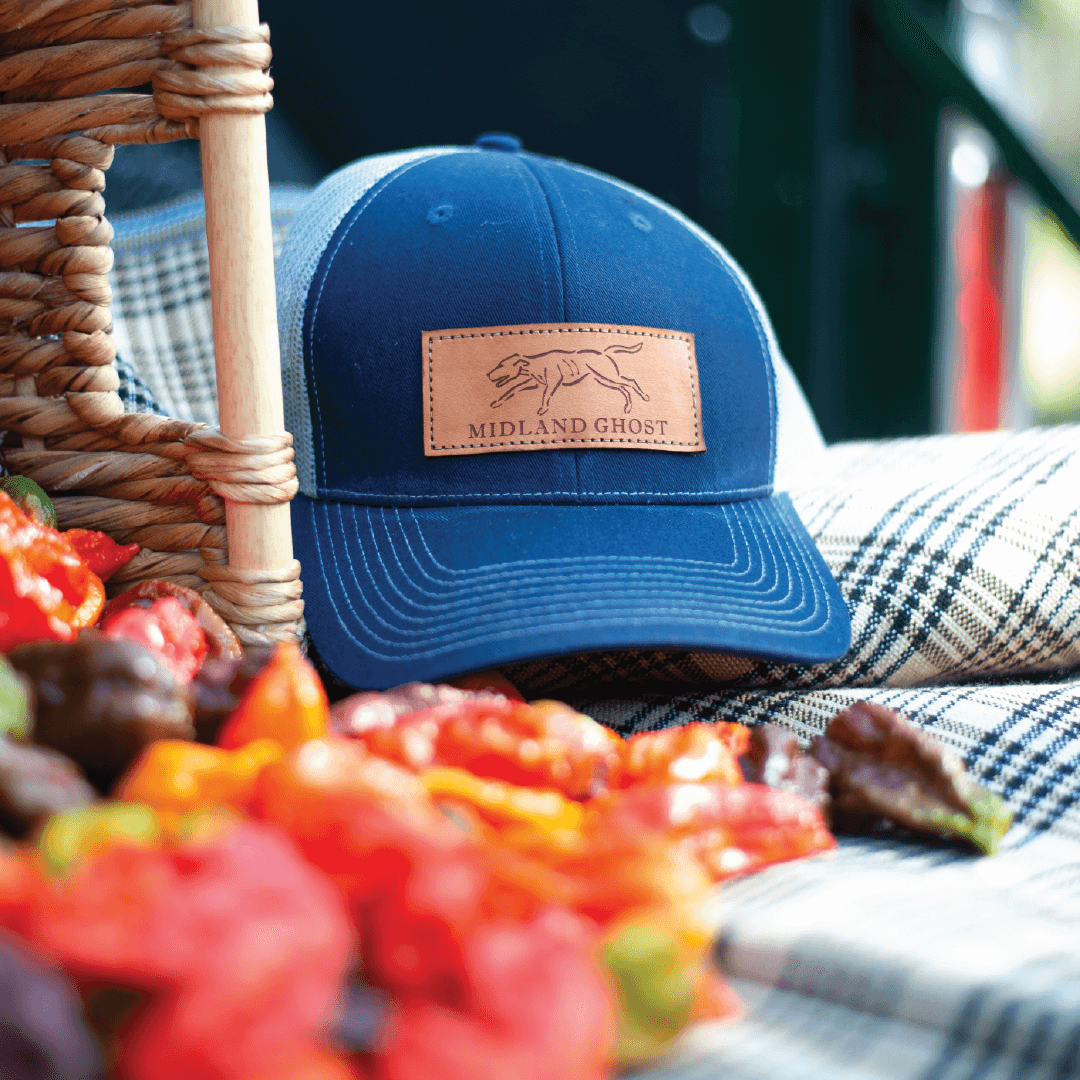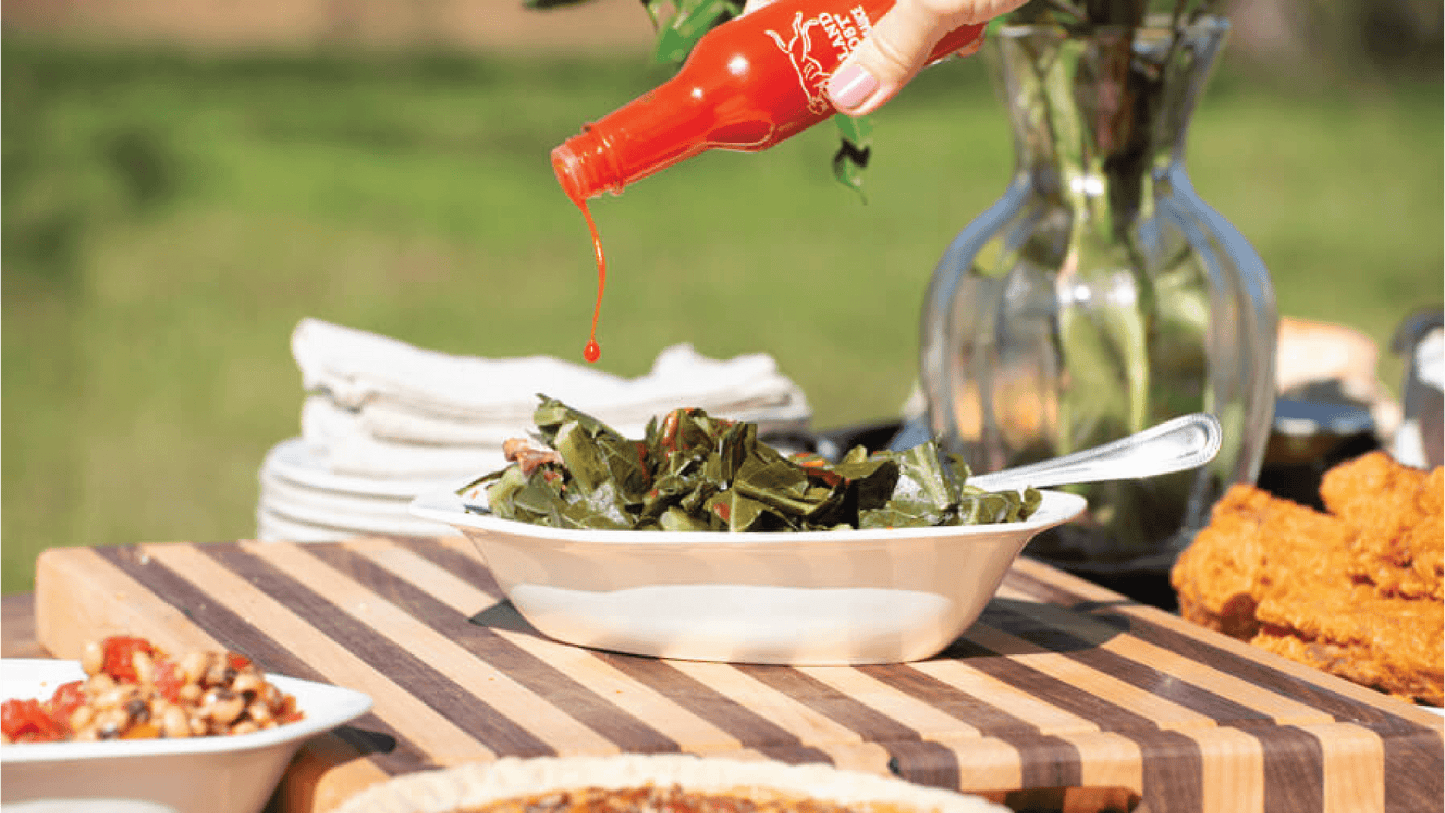 MIDLAND GHOST INSPIRATION
Growing up in Georgia, Hot Sauce has always been a staple on our dinner tables. Our Red Pepper Sauce recipe was initially created as a condiment for a favorite local diner's remarkable fried chicken. From there we developed our White Pepper Sauce.
Created from one of the hottest natural peppers in the world, Midland Ghost Pepper Sauces aren't meant to be a novelty. Our inspiration come from the desire to enhance and enjoy every meal with friends, family and food lovers.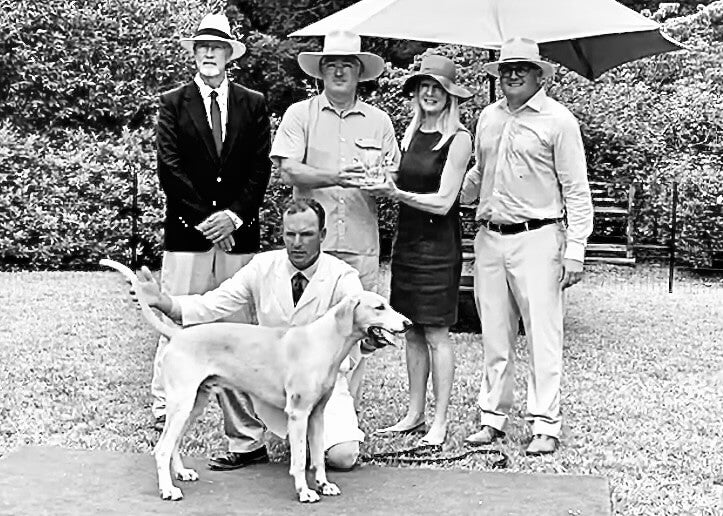 THE MIDLAND GHOST NAME
Midland Ghost was an exceptional fox hound. He had a magnificent voice, a superior nose, and an intense bite. This sauce honors him and his attributes. Enjoy!